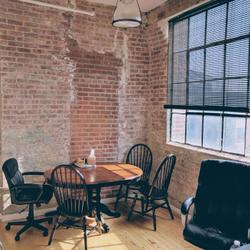 Hudson Cove Realty Broker
Tel: | Email: [email protected]
Address: 720 Monroe Street, Suite C401B, Hoboken, NJ 07030 | Company: | License ID: Firm No. 1645177
License ID:

Firm No. 1645177
Tel

: 201-878-3400
Email

: [email protected]
Company

:
Address

: 720 Monroe Street, Suite C401B, Hoboken, NJ 07030
Hudson Cove Realty was developed over years of experience working in the real estate industry and founded in 2016. There is no single correct way to approach the Real Estate business, so HCR has brought together a team of real estate professionals from various backgrounds with shared common values. In everything we do, the HCR team places the highest priority on service, integrity and results.
When you work with Hudson Cove Realty to find your next home, office or investment, we guarantee you an effective advocate, an understanding advisor and a persistent partner.
Prolonged vacancy can destroy even the most conservative annual budgets. We know how to rent your property fast. If you own or manage a property and would you like a team of organized, detail oriented and experienced staff in your corner to help maximize the profitability of your investment property, Hudson Cove Realty has extensive experience in your side of the real estate business. We have unique tools and technology to streamline the management and rental of your properties. We also have the knowledge and know how. We have a team built around diverse experience from sales agents to property management. Hudson Cove Realty really has it all.
40+
Industry Experience(Years)
120+
Number of Properties Sold
Hudson Cove Realty
Get free info from a real estate professional